Fish Moth Control in Cape Town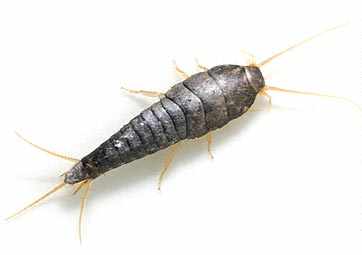 Good day and thank you for visiting the Cape Town fishmoth and Pest Control specialists here in Cape Town. we as pest control experts only uses the best chemicals and equipment that is harmless to any animals and children.

All our fishmoth and silverfish treatments are 100% guaranteed effective in all situations. We have been using our many years in industry experience with in the entire Cape Town to build up many satisfied fishmoth control and silverfish control clients throughout Cape Town and surrounding areas. We use a broad spectrum long lasting odorless crawling insect spray for fast knockdown and effective results.

A bit about fishmoths or commonly know as silverfish

The fishmoth or silverfish is a small wingless insect that gets its name from its silvery light grey and and blue color. Silverfish adults are typically 13mm to 25mm long and feed off organic fibers found in many expensive clothes. Fishmoths are commonly found in moist humid areas such as basements, bathrooms, garages, closets, beds, pillows, and attics. They cause extensive damage to furniture, clothing, books and many stored products therefore control methods should be set in place to prevent further damage as soon as an infestation is evident.

For a free quotation, questions on fishmoths and silverfish or to book a treatment call the Cape Town fishmoth, silverfish and Pest Control experts now. Our friendly staff are available to take your calls 24 hours a day and 7 days a week. Out of hours appointments are also available for emergencie treatments.

Just one call to 0718204880 can save you many rands in damage caused by these pesky critters.

News Articles
25/07/2013
Rats and mice out of control in GREATER CAPE TOWN
We all know that rats mice and most rodents are vectors for all k... Read More
30/07/2013
Unseasonal crawling insects
In and around all of Greater Cape Town, crawling insects are caus... Read More
23/07/2014
Cockroaches Everywhere
In recent years we have noticed a steady increase in both German ... Read More
24/02/2015
Wasp Infestation
All of you heard that there is a wasp problem that is circling in... Read More