Bed Bug Control in Cape Town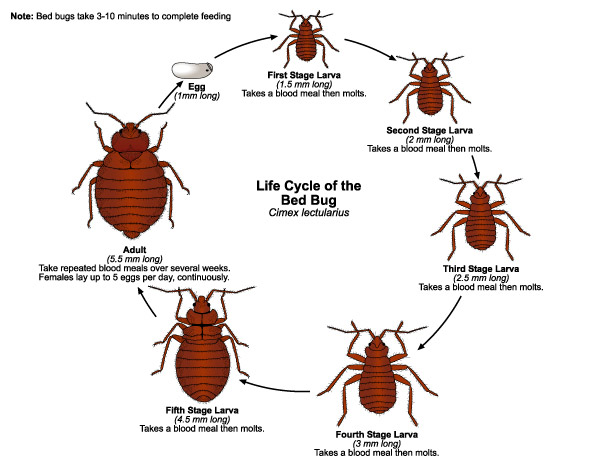 Bed Bugs are a major Pest, weather you stay here in Cape Town or even in other parts of Cape Town, these insects have no borders. Luckily for you, you have come to the right place. Cape Town Pest Control are the masters at any and all aspects of Bed Bug Control and successful management.

We have specialist Bed Bug staff that deal with these Pests under any level of infestation and in any situation. Cape Town is home to hundred of homes. Some that may be aware of their Bed Bug status and some that may not. Bed bugs tend to hit in the inopportune time, thanks to our skilled staff your Cape Town homes are safe from Pests.

Bed Bugs run a mock in many different situation, the more common area they are found are Hotels, Bed and Breakfast establishments as well as Air Planes, Trains and Bus services.
Although more rare in the latter mentioned area they are not unheard of. Bed Bugs frequent areas that we, humans spend many hours with out moving. Add a little darkness and a heater and voila, you have the ideal situation that will allow Bed Bugs to thrive. Cape Town is a forever growing city and this in turn produces more favorable conditions. Over population, creates cramped living conditions, the need for more public transport and added artificial heat helps maintain the ever growing Infestation of bed Bugs in Cape Town.

Bed Bugs are a pest that have to reservations to which conditions they favor. Bed Bugs commonly found here in Cape Town are commonly contracted by people that travel frequently. Clean homes and dirty cluttered homes alike can be threatened by an out of control Bed Bug Infestation. Second hand bedding and plush toys are also a common culprit when it comes to contracting there nocturnal Vampire like insects.

A short snippet on Bed Bug Information:

- Bed Bugs are real, they range between 1mm and 5mm, they are dark brown to red in color depending on weather they have has a blood feed or not.

- In large concentrations Bed Bugs have a sweet/foul smell of that resembling rotten Raspberries.

- Bed Bugs leave behind tell tail tracks, they defecate Blood and are messy feeders. Blood splatters on white bedding around head boards and pillow cases should be the first place to look.

If you reside in the Cape Town are feel you are experiencing bites, give us a call. Cape Town Pest Control have a dedicated group of Bed Bug guys to help with you Infestation.
News Articles
25/07/2013
Rats and mice out of control in GREATER CAPE TOWN
We all know that rats mice and most rodents are vectors for all k... Read More
30/07/2013
Unseasonal crawling insects
In and around all of Greater Cape Town, crawling insects are caus... Read More
23/07/2014
Cockroaches Everywhere
In recent years we have noticed a steady increase in both German ... Read More
24/02/2015
Wasp Infestation
All of you heard that there is a wasp problem that is circling in... Read More